Computer Science Doctor of Philosophy (PHDCS)
Discover innovation
Invent and design new approaches to the computer science field while obtaining your PhD degree in Computer Science. You can be part of a field that continuously discovers innovative ways to use technology. Enroll in classes that teach algorithmic and analytical principles. Develop and optimize intelligent solutions to various data and process centric problems.
The doctorate is the first of its kind in computer science in South Dakota and is available on-campus only.
Tailored for your needs
Explore the breadth of Computer Science with both Theory and Hands-on experiences.  With a dynamic Plan of Study (PoS), you can tailor your program to meet your career goals. Pursue your interests in Artificial Intelligence, Machine Learning, Analytics, Offensive Security, Cyber Defense, and other CS areas, all alongside outstanding researchers in these fields.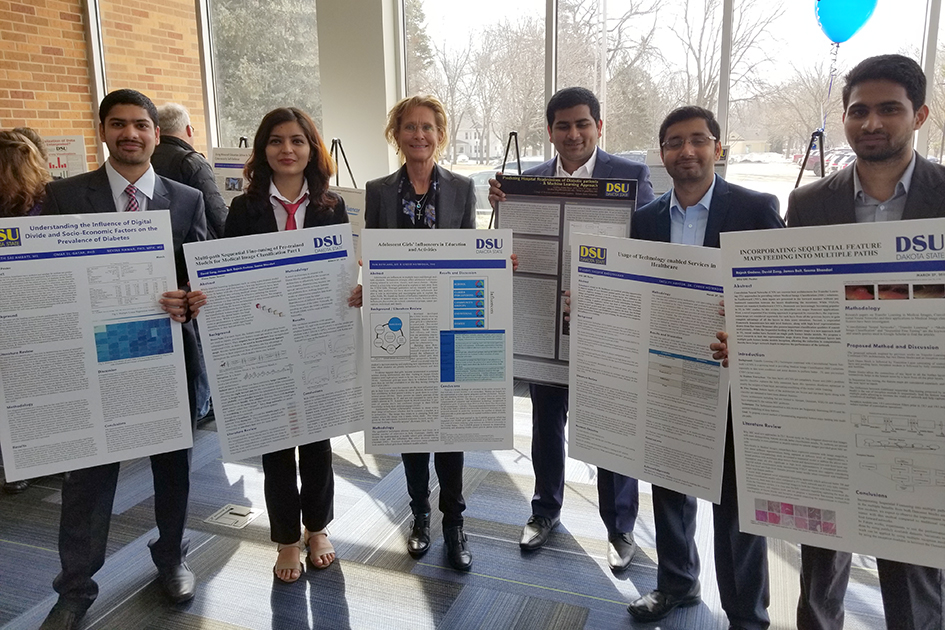 At DSU, we know just how essential research is in obtaining your doctoral degree.  Theory is important, but nothing beats working on real world problems.  That's why you have prime access to some of the best labs and professionals in the country. For example, the AI Lab within the Madison Cyber Labs (MadLabs®).
Possibilities
Demonstrate your skills and comprehension of complex issues. Be an expert in the latest technologies. Work with leading researchers in cutting-edge labs. Effectively articulate and execute results and conclusions of research. Discover careers in public and private sectors.
Learning Outcomes
Upon completion of the Doctor of Philosophy in Computer Science, students will:
Exemplify the comprehensive computer science knowledge base (core knowledge, fundamental principles, and concepts) needed to teach at the university level. 

Apply conceptual knowledge of current state-of-the-art computer science technologies.

Formulate evidence-informed solutions from their original thinking in the field of computer science. 

Conduct new research in the field of computer science. 
Faculty
Related Programs