Templates
Establishing a consistent impression with our audiences is an essential part of the Dakota State University brand. Whether you're giving a lecture to students or sharing ideas with an organization or business, using the provided templates will allow you to communicate in an appropriate and impactful manner. 
When creating your DSU presentations, only use official DSU PowerPoint templates.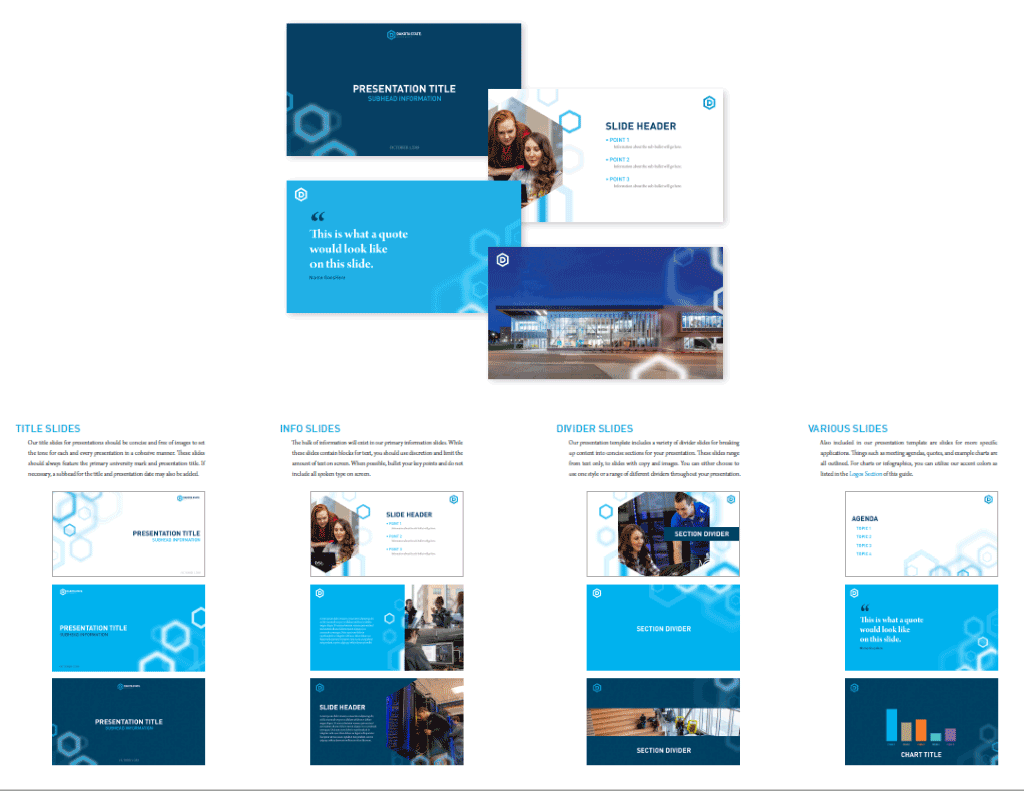 When customizing the sender's name and department information area of your DSU email, adhere to the following guidelines. This ensures consistency across all university departments while allowing us to maintain a professional appearance in our electronic communications. To make this process simple for faculty and staff, Dakota State University uses an email signature generator. Do not create your own email signature or use any third-party software to generate an email signature graphic. To create your official DSU email signature, click here. 
Two signature variants are available to all DSU faculty and staff: the initial signature and the response signature. 
The initial signature allows the sender to sign their preliminary correspondence with the fully designed email signature, complete with logo, official title, department, phone numbers, and any other relevant information. The name you use can be customized to your preference. 
The response signature features a simplified design and is used for subsequent messages in an email chain. This variant keeps the most relevant contact information while preventing your email thread from becoming saturated with unnecessary signature elements.