President's Cabinet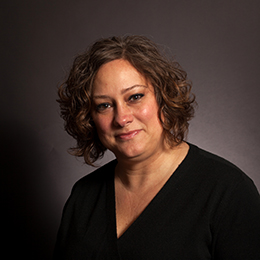 Amy Crissinger
Vice President for Student Affairs and Enrollment Management
Department
Admissions
Education
M.S., Strategic Leadership, Black Hills State University
B.S., Marketing, Dakota State University
Biography
Amy Crissinger started at DSU in August of 1992 as an Admissions Counselor. She was promoted to the Director of Admission in 1999 and Associate Vice President for Enrollment Management in 2011. She was named Vice President for Student Affairs and Enrollment Management in 2021. She is responsible for the recruitment and enrollment of undergraduates at DSU. She develops annual and strategic enrollment plans in collaboration with the academic and student affairs departments, as well as the marketing and athletics departments, and the DSU Foundation. She also partners with online education, international programs, graduate programs, and ITS to implement recruitment systems and enrollment databases.
Amy graduated from DSU with a Bachelor of Business Administration and a marketing specialization. She also holds an MS in Strategic Leadership from Black Hills State University.
Contact
Office Location: Heston Hall
Phone: 605-256-5696
Email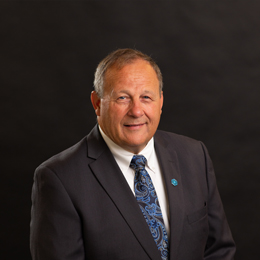 Jeff Dittman
Athletic Director
Department
Athletics
Biography
Jeff Dittman, Athletic Director, began his teaching and coaching career in North Dakota in 1980 and spent three years as an assistant coach for the men's basketball program at the University of Arkansas – Little Rock. He also worked at DSU for 17 years before taking a coaching position at Hastings College (NE). After four years there, he returned to DSU. Jeff has almost 40 years' experience working in college athletics at NCAA DI and NAIA schools. He has been named Conference Coach of the Year three times and the SD College Coach of the Year twice. In 2018, Jeff gave up coaching duties to concentrate on the role of fundraising for the new Trojans Unite - Athletic Complex campaign.
Contact
Office Location: Fieldhouse
Phone: 605-256-5229
Email

Rebecca Hoey
Provost/Senior Vice President for Academic and Student Affairs
Department
President's Office
Education
University of South Dakota, Doctor of Education (Ed.D.)
St. Mary's University of Minnesota, Master of Education (M.Ed.)
Wayne State College, Secondary Education
Biography
Dr. Rebecca Hoey is the Provost and Senior Vice President for Academic and Student Affairs. She has a long history in higher education, demonstrating a progressive growth in higher education as an "academic intrapreneur" to produce outcomes that benefit both students and the institution.  
Dr. Hoey's experience includes serving as Dean of the Graduate School and Adult Learning at Northwestern College in Orange City, Iowa. She was most recently the Associate Vice President for Academic Programming with the South Dakota Board of Regents.  
She works to create opportunities for growth, build and sustain high-quality professional programs, nurture a strong faculty, and serve students at all levels.  
Hoey is a graduate of Wayne State College with a BS in Education; she has a master's degree in Education from St. Mary's University (Minn.) - Winona campus; and earned an EdD from USD in curriculum and instruction.  
Contact
Office Location: Heston Hall
Phone: (605) 256-5136
Email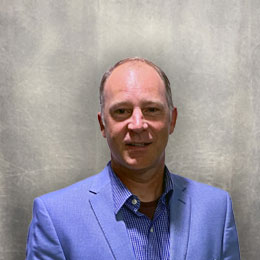 Shawn Jaacks
Chief Information Officer
Department
Information Technology Services
Biography
Shawn Jaacks is the Chief Information Officer (CIO). His IT career has spanned over 20 years, in diverse sectors including transportation, healthcare, government operations, education, and most recently finance, as Technology Manager at First Bank & Trust. He is also a DSU alumnus, having earned his Master of Science degree in Cyber Defense in 2021. This combination brings the best of all worlds to this position.
As CIO, Shawn serves as the operational arm of ITS, responsible to lead, direct, and manage campus data communications, academic technology, administrative systems, financial technology, training, user support, and IT security systems. He also manages a wide variety of information technology needs across the entire organization while maintaining alignment with our organizational mission of being a technology leader.
Shawn knows first-hand that the education students receive at DSU is great preparation for individuals who plan to work not only as cybersecurity and IT professionals, but for all careers.
He grew up in rural Moody County and has an associate degree from Southeast Tech, and a bachelor's degree in Business Administration, Management and Operations from the University of Sioux Falls.
Contact
Office Location: Karl E Mundt Library
Phone: 605-256-5675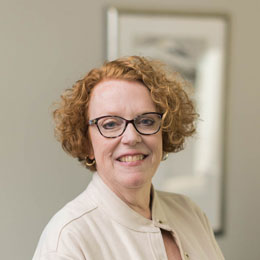 Kelli Koepsell
Director of Marketing and Communications
Department
Marketing and Communications
Biography
Kelli has been the Director of Marketing & Communications at DSU since 2018. In her role, Kelli oversees marketing and communications for the entire university. She is responsible for the DSU brand and establishing marketing campaigns to assist with brand recognition and recruitment. In addition, Kelli is responsible for internal and external communications, the DSU website, and social media properties.
Kelli holds a bachelor's degree in English Writing and English Literature from Wayne State College (NE). She earned a certificate from the Collegiate Management Institute and has served on several boards, including the Howard District School Board. She is currently a member of the Horizon Health Foundation Board, and a volunteer with CASA.
Kelli and her husband live in rural Canova, SD.  They have three daughters and one grandson.
Contact
Office Location: Learning Engagement Center
Phone: (605) 256-5189
Email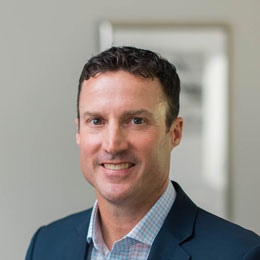 Stacy Krusemark
Vice President for Business & Administrative Services
Department
Business Office
Biography
Stacy Krusemark joined Dakota State University in 2005, serving as the Chief Financial Officer and overseeing areas including Accounting, Grants and Contract Administration, Budget, and Facilities Management. Prior to joining DSU, Stacy served as CFO for the South Dakota Department of Education and as Budget Analyst at the Bureau of Finance & Management in Pierre. He also serves as the treasurer of the Dakota State University Foundation.  He is also an officer on the Greater Madison Area Chamber of Commerce, a member of the Madison Area Junior Achievement Board, and a member of the Board of Directors for East River Federal Credit Union.
Contact
Office Location: Heston Hall
Phone: 605-256-5127
Email

Ashley Podhradsky
VP for Research & Economic Development
Department
Research and Economic Development
Education
D.Sc., Dakota State University
M.S., Dakota State University
B.S., Dakota State University
Biography
Dr. Ashley Podhradsky is the Vice President for Research & Economic Development at Dakota State University. She is also a member of the First Bank & Trust Board of Directors. Dr. Podhradsky is a sought-after speaker and keynote for cybersecurity events around the country. Her research teams have received over $15 million in competitive grants from the National Security Agency, National Science Foundation, Small Business Administration, and others. In addition to her academic and professional work, she has a strong passion for increasing gender diversity in cybersecurity. She is the co-founder of CybHER, a cyber outreach program which has reached thousands of people from K-12 to college age and beyond. As a fundraiser, she has received nearly $2 million in gifts for CybHER. Dr. Podhradsky was the recipient of the EmBe 2017 "Young Woman of Achievement," the 2017 Merrill Hunter Award for Excellence in Research, was a 2017 and 2018 New America Cybersecurity Fellow. She was also named an American Association for the Advancement of Science IF/THEN Ambassador in 2019. Through this program, she is one of 120 women in STEM featured around the country with a life-size statue. 
Contact
Office Location: MadLabs® Building
Phone: 605-256-5821
Email

Deb Roach
Vice President for Human Resources
Department
Human Resources
Education
M.S., University of South Dakota
B.S., University of South Dakota
CMCS, Certified Master of Career Services
Biography
Deb Roach is Vice President for Human Resources. A majority of her career has involved helping employees and students grow in their career. She feels is it important to help people find the right job that feeds their passion and fits their skill set and then follow up with the support and resources necessary to be successful.
Deb has a bachelor's degree in Business Administration and a master's in Human Resource Management from the University of South Dakota. In addition, she graduated from the Graduate School of Banking with a Leadership and Technology focus at the University of Wisconsin – Madison. She has worked in financial services, with many years' of experience as Senior Vice President at The First National Bank in Sioux Falls. In this position she was responsible for 19 branch locations with a team of over 70 employees, which involved significant work in the area of human resources. She also worked for Avera Health in Human Resources as a Workforce Development Consultant. She has been an instructor at Dakota State, teaching Organization and Management, Managerial Communications, and Business Statistics. She started at DSU as the Director of Career and Professional Development from 2018-2022. In her current role, she continues to work with and oversee the Office of Career and Professional Development.
Throughout her career, Deb has volunteered with over 19 boards, most recently with the Sioux Falls Development Foundation Recruitment Council.
Contact
Office Location: Heston Hall
Phone: 605-215-0767
Email

Jon Schemmel
Vice President for Institutional Advancement
Department
Institutional Advancement
Biography
Jon Schemmel is Dakota State's Vice President for Institutional Advancement. He is familiar with higher education in South Dakota, as he was Senior Associate Athletic Director for Development at the University of South Dakota for six years. He successfully led the athletics' aspect of the $250 million Onward campaign which raised funds for over $75 million in new facilities and tripled scholarship support.

Jon was also Senior Associate Athletic Director and Assistant Vice President of Development at Miami University from 2017 - 2021. He led a team that successfully completed the $80 million Graduating Champions campaign for athletics. He also created the Miami Athletic Fund, a compete rebrand and restructuring of athletics development operations at Miami University.
Now Jon leverages his experience with strategic planning, collaboration, and revenue generation as he leads the DSU Foundation and Alumni team in support of DSU academic mission and the Trojans Unite campaign.

Jon played college baseball at the University of Minnesota & Concordia University, St. Paul, and went on to play professional baseball with the New York Mets and San Diego Padres organizations, making it as high as AAA. He graduated college from San Diego State University.
Jon and his wife Heidi reside in Madison with their son, Jameson.
Contact
Office Location: Dale E. Kringen Alumni & Foundation Center
Phone: 605-256-5693
Email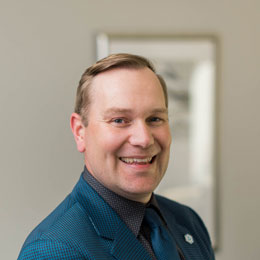 Brent Van Aartsen
Chief Technology Officer
Department
Information Technology Services
Education
M.S., Applied Computer Science, Dakota State University
B.S., Computer Science, Dakota State University
Biography
Brent Van Aartsen joined Dakota State University in 2006, and serves as the Chief Technology Officer. Prior to his current appointment, Brent has held multiple positions within DSU's Information Technology Services department, including multimedia, development, systems and network operations. As Chief Technology Officer, Brent is responsible for the long-term strategic vision for technology for DSU. Brent is also a graduate of Leadership Sioux Falls, Class 33.
Contact
Office Location: MadLabs® Building
Phone: 605-256-5675
Email