Weddings
There is no day more special than your wedding day. Choose to hold your wedding ceremony, wedding reception, or both on DSU's campus. As part of this package, you'll receive full service, on-site catering and one-on-one planning with one of our event coordinators.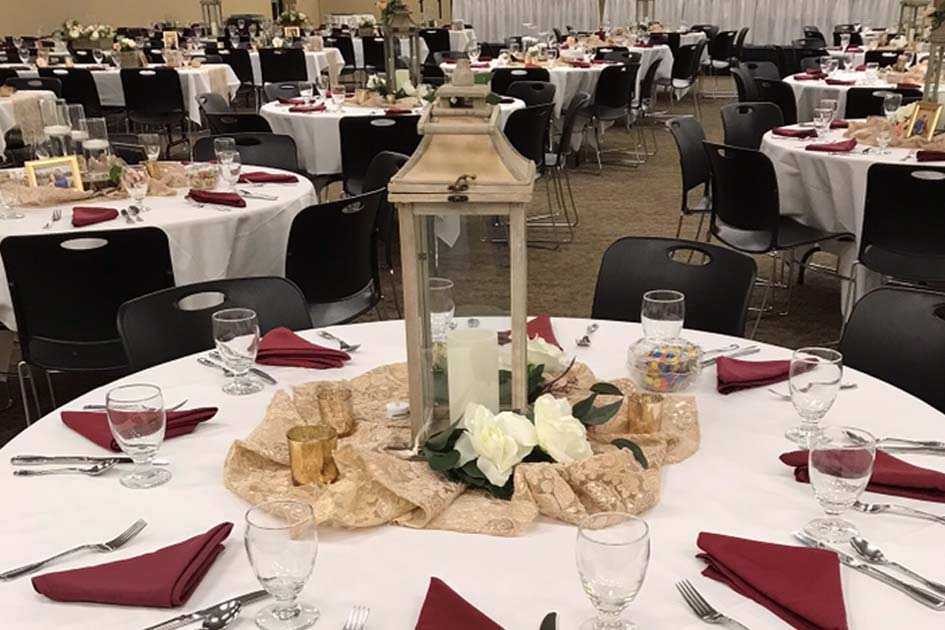 Complimentary services
Skirted tables
Includes gift, guest book, head, cake, beverage, snack tables, buffet
Event set-up
Includes riser, tables, chairs, bar
Enhancements
Mirror tiles - $2/each
LCD and Projector screens available – please inquire
Clear glass vases – Price will depend on size and style selected
Decoration of the space can be done the day before
All candles must be enclosed in glass
Glitter and confetti are prohibited
Use of tape on the walls or painted services is prohibited
No decorations can be hung from the ceiling
All dances must end by 12:30 a.m.
Basic linen colors are included in the catering package
Private chair covers and sashes may be brought in
Alcohol service will conclude 30 minutes prior to event end time
A plan for on-site designated drivers is required prior to event
The renter will be responsible for removing all décor and personal items from the facility immediately following the event. Facility and catering staff will assist with general clean up.
*Inquire with your planner on restrictions and options for your decorating needs.