Undergraduate Research
In a world full of endless discoveries, discover your ideas at DSU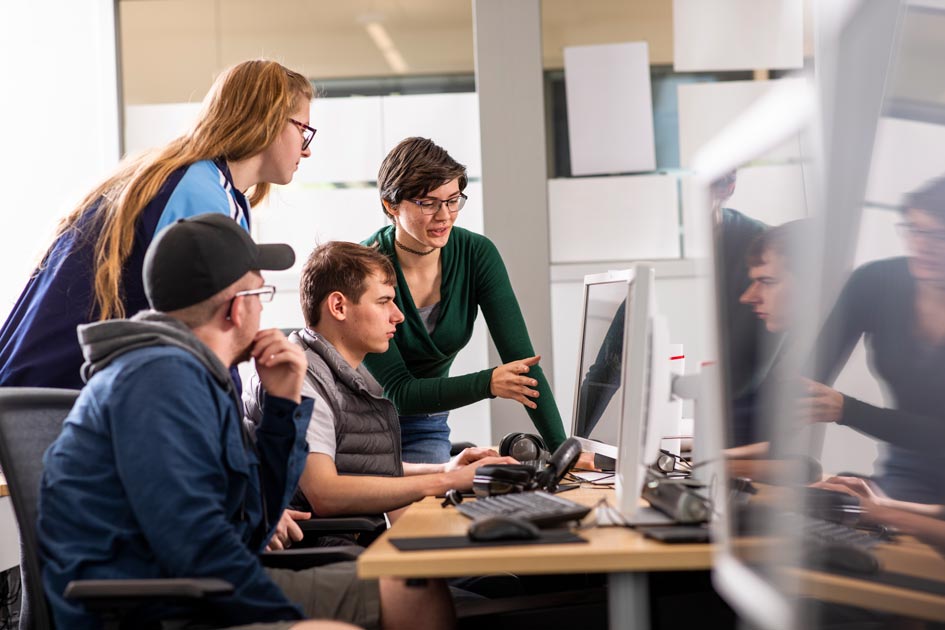 Our unique opportunities allow students to work with faculty to produce original contributions to the knowledge or activity of a particular academic discipline. Our mission is to establish services and programs that support students and faculty mentors in their pursuit of inquiry, creativity, scholarship, and research.
We encourage you to become involved in undergraduate research and scholarship, no matter what year you may be in your program. It takes time, effort, and collaboration to discover a research project, so the sooner you start the better! 
As a researcher, you'll divulge in experiences that lead you to new knowledge, improve your ability to solve problems, think critically, result in new theory, create new art, or artistic performances. Faculty members are also at your service, as they will work closely with you or monitor your milestones throughout your research process.
Interested? We thought you might be!
To get started, follow these steps:
Find a subject that interests you – was there anything in your classes that left you wanting more? Was there a topic you enjoyed learning about?
Find a faculty mentor – make an appointment with faculty members and share your idea(s), prepare for your meeting by outlining your idea and your question, ask for advice and guidance
Identify funding opportunities – brainstorm with your mentor to identify grants, awards, or scholarships that may benefit your project
Develop a plan of action – including goals, steps, timelines, budgets, and objectives
Attend the Undergraduate Research Fair – every March or April, we host a research fair; plan to attend or present
Have fun! – your research is an invaluable investment in your education and future career. Having fun throughout the process will make it even more memorable
Expanding upon research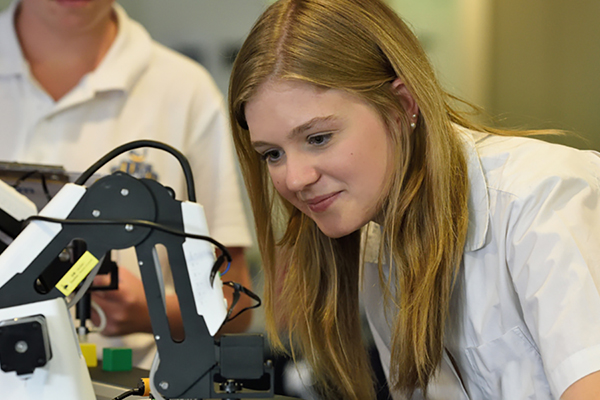 As a researcher, you can enhance your learning and critical thinking, develop an understanding of research methodology, improve collaborative working skills, explore and expand areas of interest, build communication skills, and develop other numerous skills that will play an important role in your career.
Every spring, we host the DSU Research and Scholarship Day. This day allows students to showcase their work including, oral presentations, fine arts exhibits and performances, poster presentations, and more.
This day enables all interested students to share their discoveries and explore other discoveries across campus. This event is an excellent way for students to sharpen their presentation skills and gain confidence.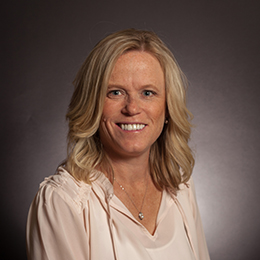 Pam Rowland
Asst. Professor of Computer Science/Cyber Security / Co-Coordinator Center of Excellence / Undergraduate Research Coordinator
Department
The Beacom College of Computer and Cyber Sciences
Education
D.Sc.IS., Dakota State University
M.S., Dakota State University
B.S., South Dakota State University
Biography
Dr. Pam Rowland is the Undergraduate Research Coordinator as well as an Assistant Professor at Dakota State University in Cyber Security, Co-Director of the Center of Excellence for Information Systems, and Director of the CybHER Institute. Pam's area of research focuses around the gender gap of women in IT. Pam is the Co-PI for the GenCyber: Girls in CybHER Security Camp grant sponsored by the NSA and NSF. The grant allows middle school girls to attend a weeklong residential camp allowing girls to explore an interest in cybersecurity through learning about programming, networking, and security.
Contact
Office Location: East Hall
Phone: (605) 256-5838
Email