Securing your future
Installing firewalls and working with routers or switches is just a small part of what you will  encounter with a degree in Network Security and Administration. Our program trains you to understand the fundamentals of basic security, systems, and networking.
Did we mention that we have virtual and physical labs? As a student, you'll have access to these labs, including our Academic Server Room. These labs are in a secure environment and will enable you to work with network set-ups and exploits, use enterprise-level hardware - like VoIP phones, - and practice real configurations, such as defensive hacking and network forensics. The replication of real-life work situations makes homework more fun!
Network with others
If you want to explore outside of your classes, check out our clubs and activities. We have the Computer, Red Team, Defensive Security, Gaming clubs, and more! But the excitement doesn't stop there. We also have LAN parties, network defense competitions (like the Collegiate Cyber Defense Competition) and many research opportunities.
At DSU, our faculty is highly trained. They'll incorporate their knowledge into the classroom and inspire you to ask questions. Besides your professors, you'll also form professional connections with industry leaders, a giant perk when seeking an internship.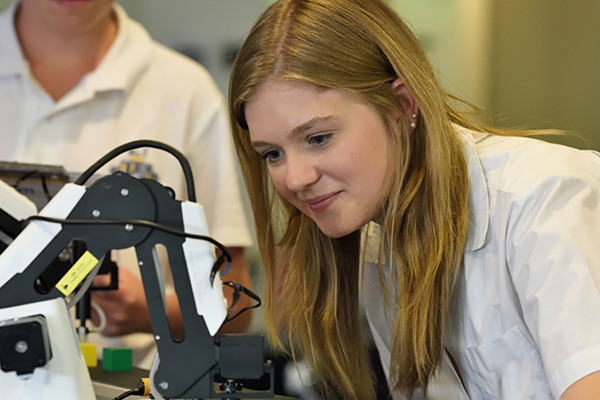 Integrated technology
DSU is unique for its virtual and physical labs. So whether you earn this degree on-campus or online, you'll have a great deal of equipment and supporting services to help develop your skills and gain experience.