Degrees and Graduation
Ready to Graduate?
Students must apply for graduation no later than the application deadline. Students must satisfy all degree requirements to receive a diploma. All students must be actively enrolled in the semester they wish to graduate.
Graduation Requirements & Procedures
Apply for Graduation
Each candidate for graduation, including students completing coursework off-campus and students completing certificate-only programs, must formally notify the institution of their intent to graduate by the deadline posted. Failure to meet the required deadline will result in the degree confirmation at a later graduation date.
Applying for Graduation Instructions
Students who have applied for graduation will receive information pertaining to commencement mid-semester during the semester they applied to graduate. Summer graduates are included in our Spring ceremony and will receive information pertaining to commencement during the Spring semester prior to the summer semester they plan to graduate.
Diplomas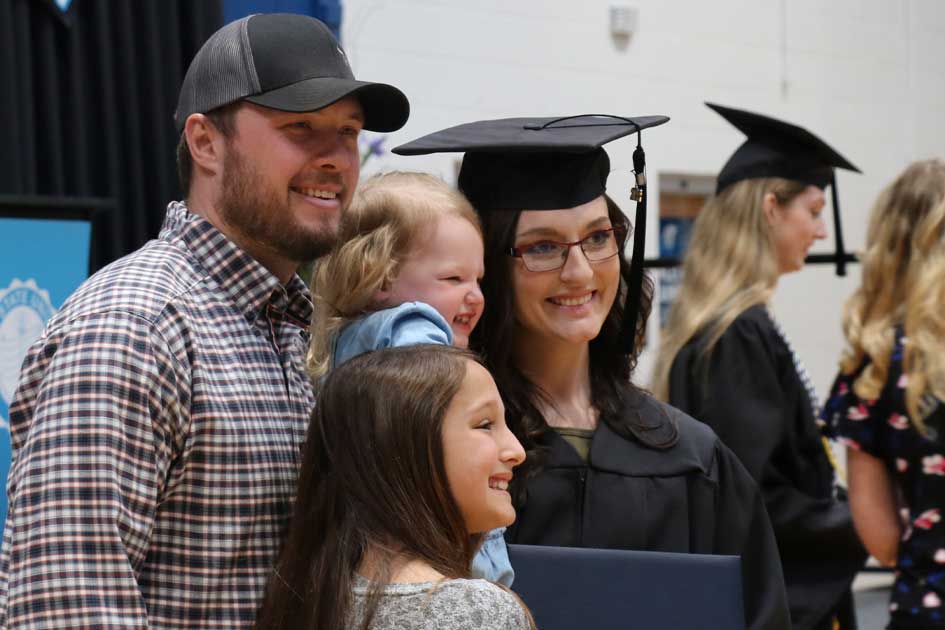 Diplomas will be mailed to students approximately 6-8 weeks after each conferral date. DSU has partnered with Parchment to provide students with a digital copy as well as a physical copy of their diploma(s). You will be sent information directly from Parchment on behalf of DSU once your diploma has been issued.
The name of your major(s) along with your degree level (associate, bachelor, master, or doctorate) will appear on your diploma. DSU does not list minors on diplomas – they will appear on your final transcript. If you earned a certificate, you will also be issued a diploma that indicates your level and certificate earned. 
DSU provides replacement copies of issued diplomas for a small fee. If you need a replacement diploma, contact the Office of the Registrar via email at DSU-Registrar@dsu.edu.