DoD Cyber Security Scholarship Program (CySP)
The Department of Defense's (DoD) Cyber Security Scholarship Program (CySP) is open to Dakota State University students enrolled in the 3rd or 4th year of undergraduate education, and current or prospective students in DSU's graduate programs. The purpose of the program is to increase the number of qualified students entering the fields of information assurance, information technology, and cybersecurity to meet the DoD's increasing dependence on cybersecurity for war fighting and the security of its information infrastructure.
Applications are due January 25, 2021, for students entering in fall 2021. 
Eligibility
You must be 18 years of age or older.

You must be a citizen of the United States at the time of application.

You must be enrolled at DSU or be accepted for enrollment for the following fall semester.

You must have completed (or by August 2021 will have completed) at a minimum the first two years of an undergraduate degree program and be eligible to (a) begin either the third or fourth year of an undergraduate degree program in cybersecurity; or (b) begin the first or second year of DSU's graduate degree programs.

Online/distance students are eligible.

Must meet minimum GPA standards of:  3.2 (undergrad) or 3.5 (graduate).

Students must be registered and maintain a full-time course-load.
Benefits
All tuition and fees are paid by the scholarship.

Book and computer allowance provided.

Internship requirements provide hands on experience.

$1,500 for the purchase of a laptop or desktop computer.

Full-time job offer within a Department of Defense Agency.

Stipend for undergraduates: $25,000.

Stipend for graduate students $30,000.

Disabled students may receive additional allowances. There are no allowances for dependents.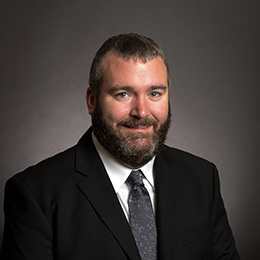 Kyle Cronin
Assistant Professor of Information Assurance
Department
The Beacom College of Computer and Cyber Sciences
Education
D.Sc., Capitol Technology University, Laurel, MD
M.S., Dakota State University
B.S., Dakota State University
Biography
Dr. Cronin teaches within the technology/security programs at DSU and manages DSU's information assurance lab at DSU. In addition, he works with the campus's ITS department helping to manage the DSU network.
Contact
Office Location: Beacom Institute of Technology
Phone: 605-256-5849
Email