DoD Cyber Security Scholarship Program (CySP)
The Department of Defense Cybersecurity Scholarship Program (DoD CySP) is a nationwide program with the goal of increasing the number of qualified students entering the fields of cybersecurity, computer science, information assurance, and information technology at the Department of Defense through a scholarship for service program. These students will help secure the nation against threats of increasing attacks against our nation's infrastructure and secure our country against threats.
Benefits
Stipend for undergraduates: $27,000 annually
Stipend for graduate students is $32,000 annually
All tuition and fees are paid by the scholarship
$1,500 for the purchase of a laptop or desktop computer
$1,250 for books, supplies, and tablet/e-readers
$1,750 in professional development funding
Internships each summer with a selected DoD agency for hands-on experience
A full-time job within a Department of Defense agency
Both on-campus and online/distance students are eligible
The scholarship is renewable for a total of 5 years
Eligibility
Students must be accepted into an appropriate program at DSU at the time of their application
All students must be enrolled as full-time students while receiving the scholarship
You must be 18 years of age or older
You must be a citizen of the United States at the time of application
Undergraduates must have completed at least 60 credits at the time at which they would receive the award
Students must have at least one year of school left (at least a fall and spring semester) in their plan of study. This may be a combination of bachelor's & master's, just bachelor's, or just graduate work.
Must meet minimum GPA standards of: 3.2 (undergrad) or 3.5 (graduate)
Students should be enrolled in one of the following programs:

Bachelors: Network & Security Administration, Cyber Operations, Computer Science
Masters: Computer Science, Cyber Defense
Ph.D.: Computer Science, Cyber Operations, Cyber Defense
Overall, this scholarship is worth approximately $45,000 per year for a DSU student. When you leverage the scholarship for up to 5 years, it provides a benefit of over $200,000 to you as a student!
To learn more about the CySP program as a DSU student, attend an information session or check out the DSU Activities Post. Feel free to request more information at CySP@dsu.edu
Application
Students that meet the requirements for the scholarship may apply online by following these steps:
Send an email to CySP@dsu.edu to let us know you intend to apply
Create an account and begin the application process at: https://www.dodemergingtech.com/cyber-scholarship-program-cysp/

Upload an unofficial transcript
Respond to the six competency areas, this is where you're demonstrating to the scholarship selection group just how smart you are! Be detailed in what you know!
Work with your faculty to obtain your letters of recommendation

Complete the DSU portion of the application at:

We recommend that you work with your advisor to create a plan of study for next fall through your graduation date.
This form is required of all applicants. Applicants that have not completed this form will not have tuition dollars budgeted for them and will not be considered for the scholarship.
The deadline for applications is February 1st, 2023. 
The deadline for applications is set annually by the Department of Defense. The 2022/2023 application cycle is due: February 1st, 2023.
If you have any questions about eligibility, how to apply, or how the program operates, please reach out to CySP@dsu.edu ASAP!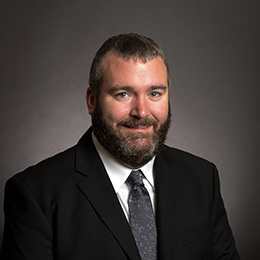 Kyle Cronin
Associate Professor, Coordinator for Ph.D. in Cyber Defense
Department
The Beacom College of Computer & Cyber Sciences
Contact
Office Location: Beacom Institute of Technology
Phone: (605) 256-5838
Email
Website