Provost & Academic Affairs
Welcome to the Provost and Academic Affairs home page. The Provost is responsible for Dakota State University's Academic Integrity.
Dr. Rebecca Hoey is the Provost and Senior Vice President for Academic and Student Affairs. Dr. Hoey acts as the acts as the chief academic officer for the University and the person to whom the deans and directors for the academic support units report. The provost is the university's chief academic officer and under the president is responsible for the creation and implementation of the academic priorities for the university and for the allocation of resources that will support those priorities. These priorities include a sharp focus on student success, recruiting and retaining the talent needed to meet the university's mission, and promoting the values of the university including distinguished and effective teaching, integrity, communication, inclusion, and innovative, high quality academic programs.
DSU has four colleges, the College of Arts and Sciences, The Beacom College of Computer and Cyber Sciences, the College of Business and Information Systems, and the College of Education. The Provost oversees the undergraduate and graduate programs supporting and managing all Academic Affairs units at Dakota State University.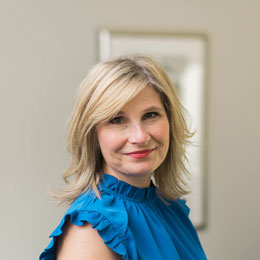 Rebecca Hoey
Provost/Senior Vice President for Academic and Student Affairs
Department
President's Office
Contact
Office Location: Heston Hall
Phone: (605) 256-5136
Email