Internships
Get a head start in your industry by completing an internship! Begin your search today on Handshake. Meet local employers hiring interns, and explore opportunities that could propel you forward as you embark on your new career path.
Real world experience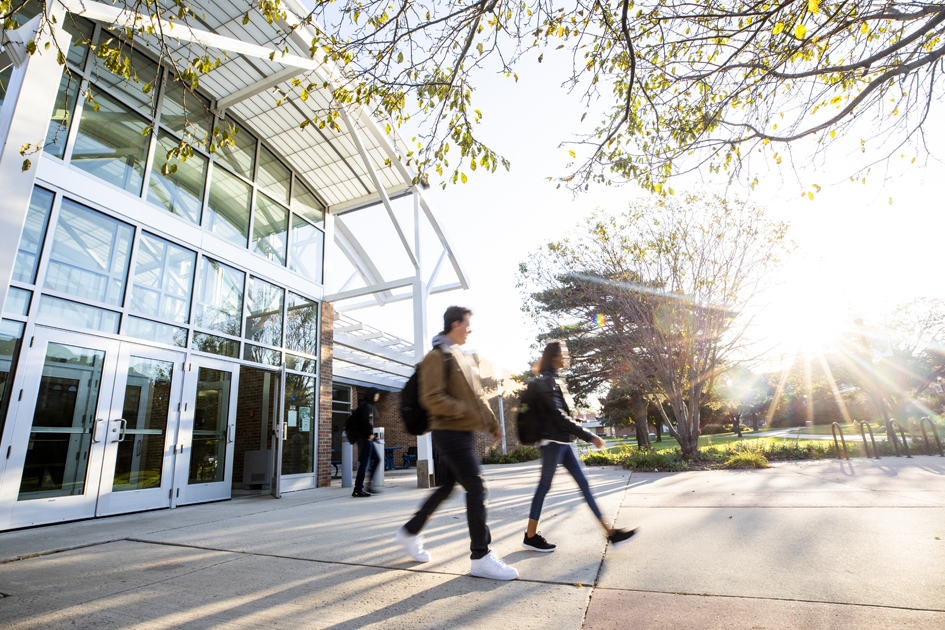 All students at Dakota State University are encouraged to make internships an integral component of their experience. Internships provide students with opportunities to gain experience in their field prior to graduation, network with other professionals, earn academic credit toward graduation, and put their knowledge to the test. We are here to help you find the internship of your dreams and guide you as you begin your professional journey.
DSU recognizes two types of internships; both can be paid or unpaid, depending on the intern's arrangement with the employer:
For credit internships
Credit Internships are internships that are completed for academic credit.
To receive credit for an internship, you will begin by reaching out to the Internship Coordinator that aligns with your college. The Internship Coordinator and your academic advisor will review the position description to ensure it aligns with your major.
Once approved, your next step is to complete the application for an internship, the resources can be found in the Internship Coordinators' link (below).
Dr. Deb Tech
Office Location: East Hall
(605) 256-5173
Email
College of Arts & Science students
Tate Carson
Digital Arts and Design (DAD)
Office Location: Tunheim Building
(605) 681-6183
Email
William Bendix
Cyber Leadership and Intelligence (CLI)
Office Location: Science Center
(605) 256-5259
Email
Important note: You will need to register for and make payment for the internship credit(s) prior to beginning the opportunity. Credit cannot be given to previous work completed.
Not for credit internships
Not For Credit Internships enhance the student's academic or career development but do not offer academic credit. Students can register for their internship in Handshake Experiences, using the "General Internship" template for the current academic semester.