Dining
Never go hangry
Ever tried to study without coffee and plenty of snacks? Yeah, us neither. Food is life.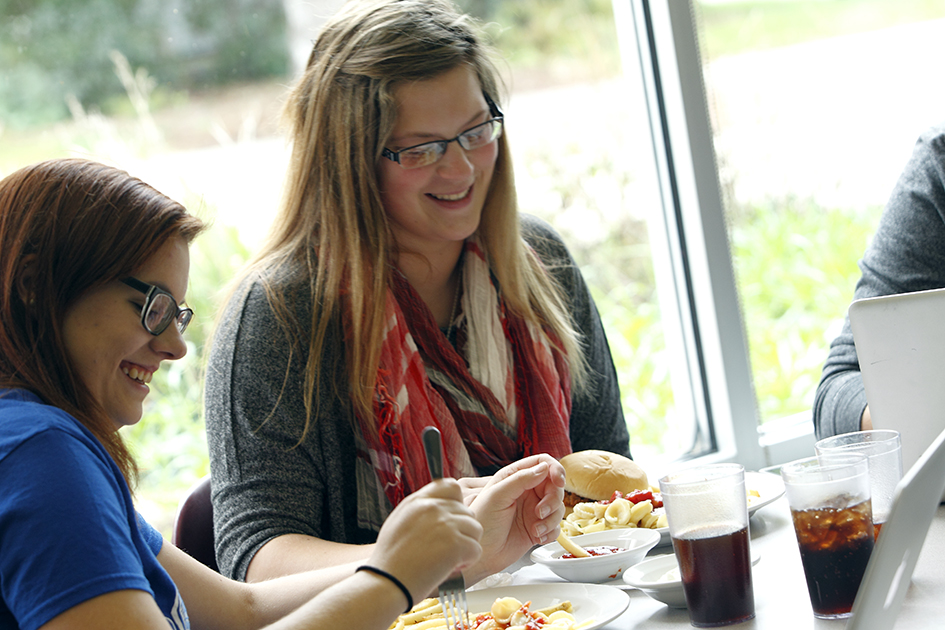 Not your high school cafeteria
The Trojan Marketplace in the Trojan Center (TC) is our main dining hall, where you'll find home-style entrées, fresh fruit and salads, pizza, baked goods, deli choices, and more—seven days a week. (Yes, pizza every day.)
The Marketplace policy is "all you care to eat," BTW. Not that it's a challenge.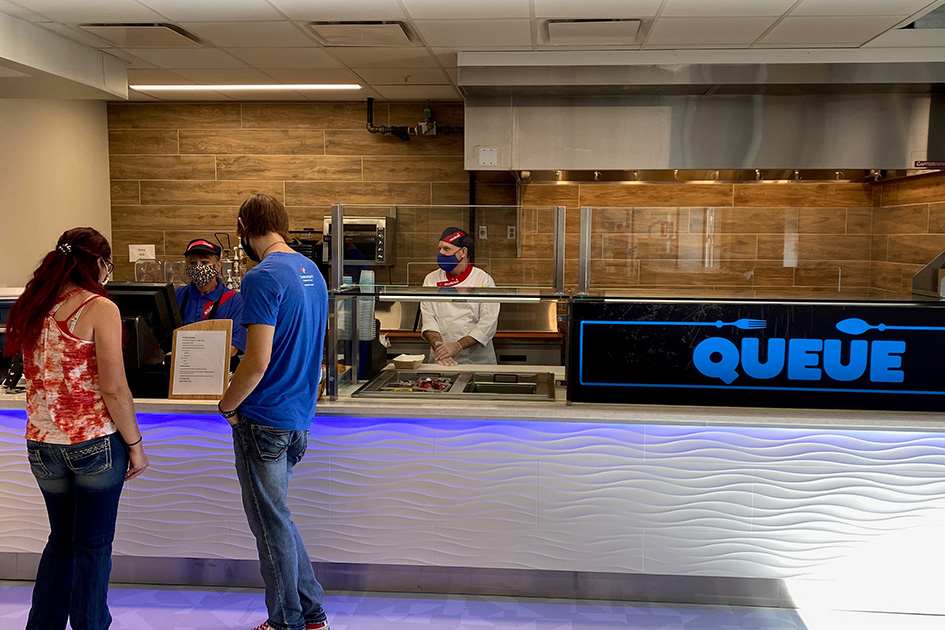 Queue Up
Elsewhere in the TC, you can stop by the new Queue morning, noon, and night for made-to-order items from the grille. And, that full menu of Caribou Coffee items that our students have come to love? Queue has those, too. You can even order ahead and pick up for even more convenience.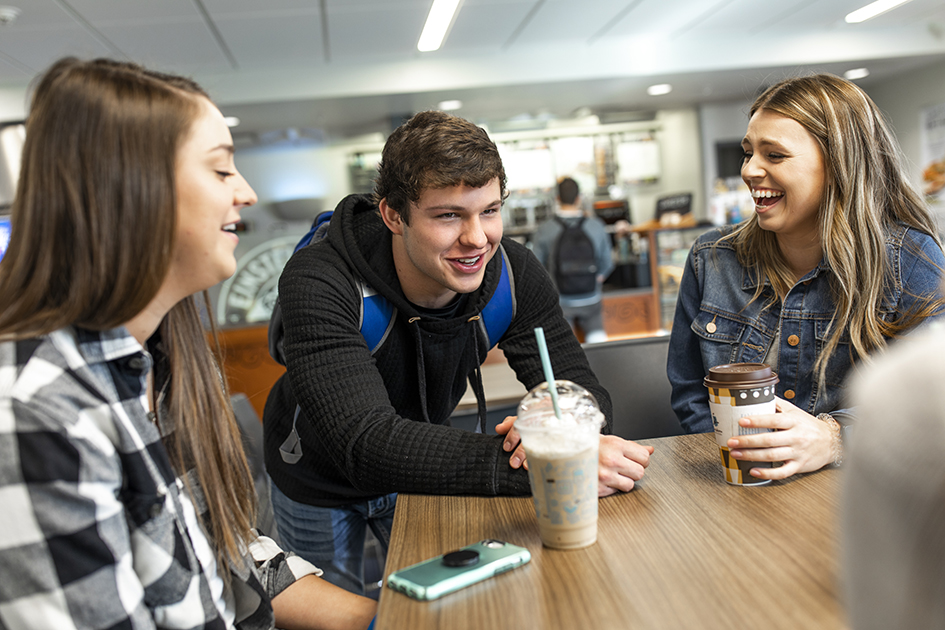 Simply to Go
We get it. Sometimes sitting down for a meal isn't possible. Pop into the Bits 'N Bytes convenience store to pick up grab-and-go meals or items to cook for yourself in the residence hall kitchen.
Simply to Go items like fruit, salads, and wraps, bottled beverages, yogurt, and other snacks are now available at Habeger Science Center and Beacom Institute of Technology.
All on-campus dining options, including vending machines, accept Meal Plan Flex Dollars and Trojan Silver.
Manage your plan, peep the menu, and check dietary info on everything at MySodexo.