Study Abroad
Life is short and the world is wide. Some of the best learning experiences you can have will take place far away from the classroom. We encourage every student to consider a study away opportunity. It's a way to become a more open-minded global citizen, develop in-demand intercultural skills, and stand out from your peers. 
Fuel your wanderlust. Study abroad with DSU.
We offer three study abroad programs. Find the option that's right for you, pack your bags, and set off on an adventure of a lifetime.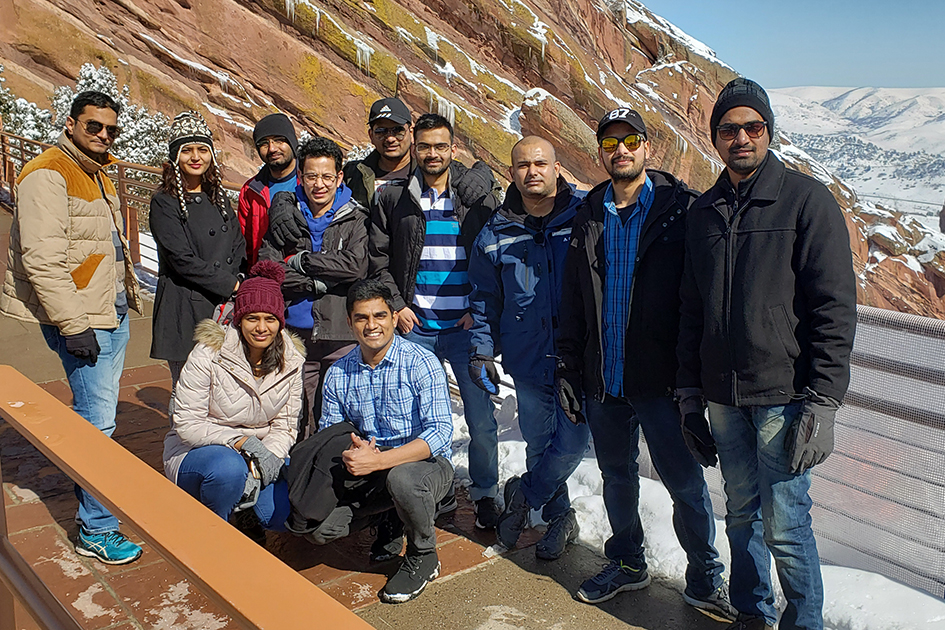 DSU also participates in the Magellan Exchange, a one-academic-year study abroad program. You can take classes in English and learn a new language, immersing yourself in an entirely new culture. Choose from more than 35 colleges and universities worldwide, including locations in France.
Want to learn Spanish in Ecuador, business in India, or environmental science in Kenya? KEI Abroad offers both semester long and one-academic-year exchange programs in 18 countries, including Australia, China, Ireland, Japan, Thailand, the United Arab Emirates, and many more.
Our faculty members often lead short-term international programs open to DSU students. These trips are ideal if you've never traveled internationally before. We've traveled to Europe on art history and photography trips, watched the Northern Lights in Iceland, and explored service learning in Belize.
"Going to a country by yourself is scary, but once you get settled in and meet friends (which you will) it becomes a series of memories you will always be able to look back on."

Network and Security Administration major Kyle Haight on his Study Away experience at Valencia Polytechnic University in Spain
Funding your journey
We can help you apply for a number of scholarships to finance or offset the cost of your study abroad experience.