Cyber Operators Cyber Operations Articulation
Because data breaches, malware infections, and software vulnerabilities are so common in today's technology world, it is critical to fully understand how these attacks occur. As a participant in the Cyber Operators Cyber Operations Articulation program, you will dig deep to understand the mentality, motivations, and techniques of the hackers that execute these types of attacks.
You already have a strong foundation in programming, math, and networking. The Cyber Operators Cyber Operations Articulation program will expand and then apply that knowledge to the most technical areas of cybersecurity. At the core of the Cyber Operations degree, you learn about reverse engineering, malware analysis, and software exploitation. You will better understand the hacker mindset and be able to discover vulnerabilities in widespread computer systems.
Military transfer credit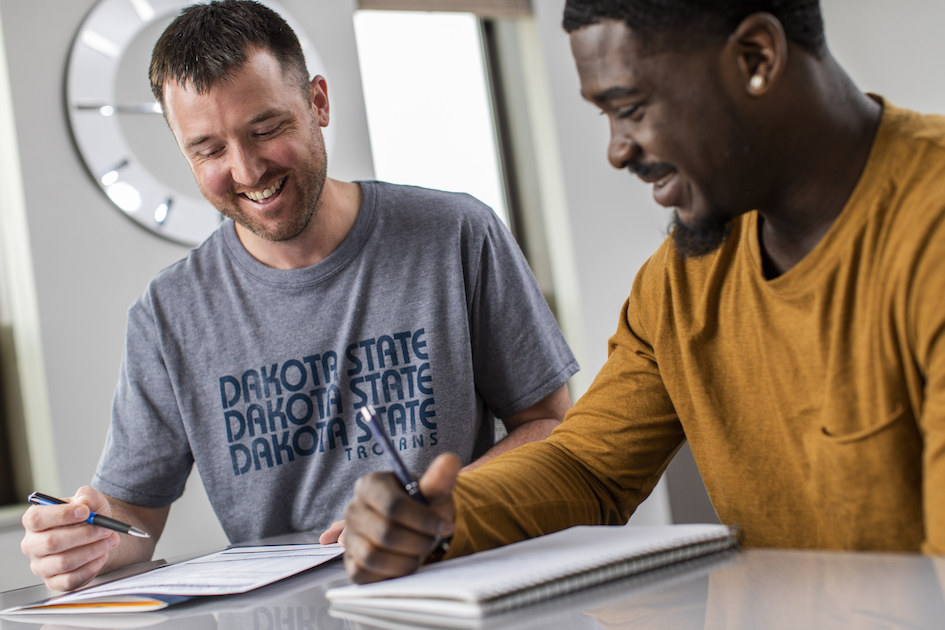 Veteran's Affairs staff helping a prospective DSU student with the application process.'

You may be interested in earning a Cyber Operations degree but haven't taken the courses articulated in the Cyber Operators Cyber Operations Articulation agreement. Maybe your interests are in another computer science-related field, and you want to apply what you already know to a different degree.

If you're a service member, we evaluate your work experience and military background, determine course credit equivalencies, and potentially apply the credit toward the right DSU degree for you. This is best aligned with students seeking Cyber Operations, Computer Science, or Network and Security Administration degrees.