Higbie Hall
Higbie Hall was built in 1965 in honor of former president Edgar C. Higbie. Higbie was president of DSU from 1920–1931 and is credited for transitioning the Normal school to the Teacher's College program of study. He was a formative influence on DSU's history.
Higbie Hall amenities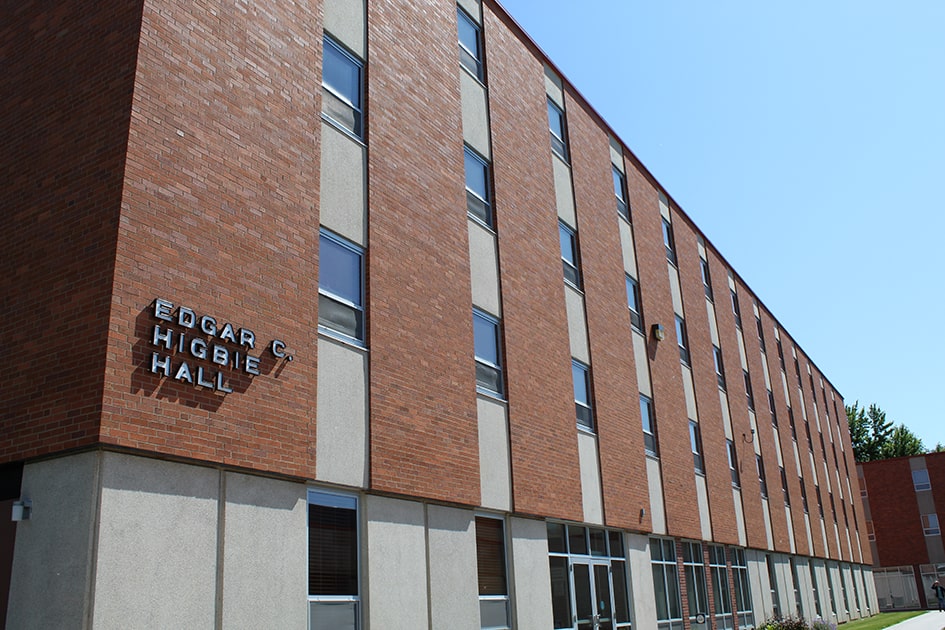 Each hall on campus is a little different, but there are common things that you can anticipate from each hall.
A lobby with a big screen television and lounge couches
Vending machines
Kitchens
Laundry facilities (coin or university card-operated)
Room furnishings
DSU varies from style of rooms, either living in a single or double room, carpet or tile, you will always find:
Network-ready for computer usage
The entire hall is wireless
Cable and Internet are provided as part of a payment of the per semester housing fee
1 extra long twin size bed per person/room
1 desk and chair per person/room
Open closets with a 3 drawer chest-of-drawer