Richardson Hall
Richardson Hall was built in 1971 and named after Charles S. Richardson, the first president of the University.
Richardson Hall primarily houses upper-class students and is the largest residence hall on campus. It is a co-ed hall, located on the eastern side of campus.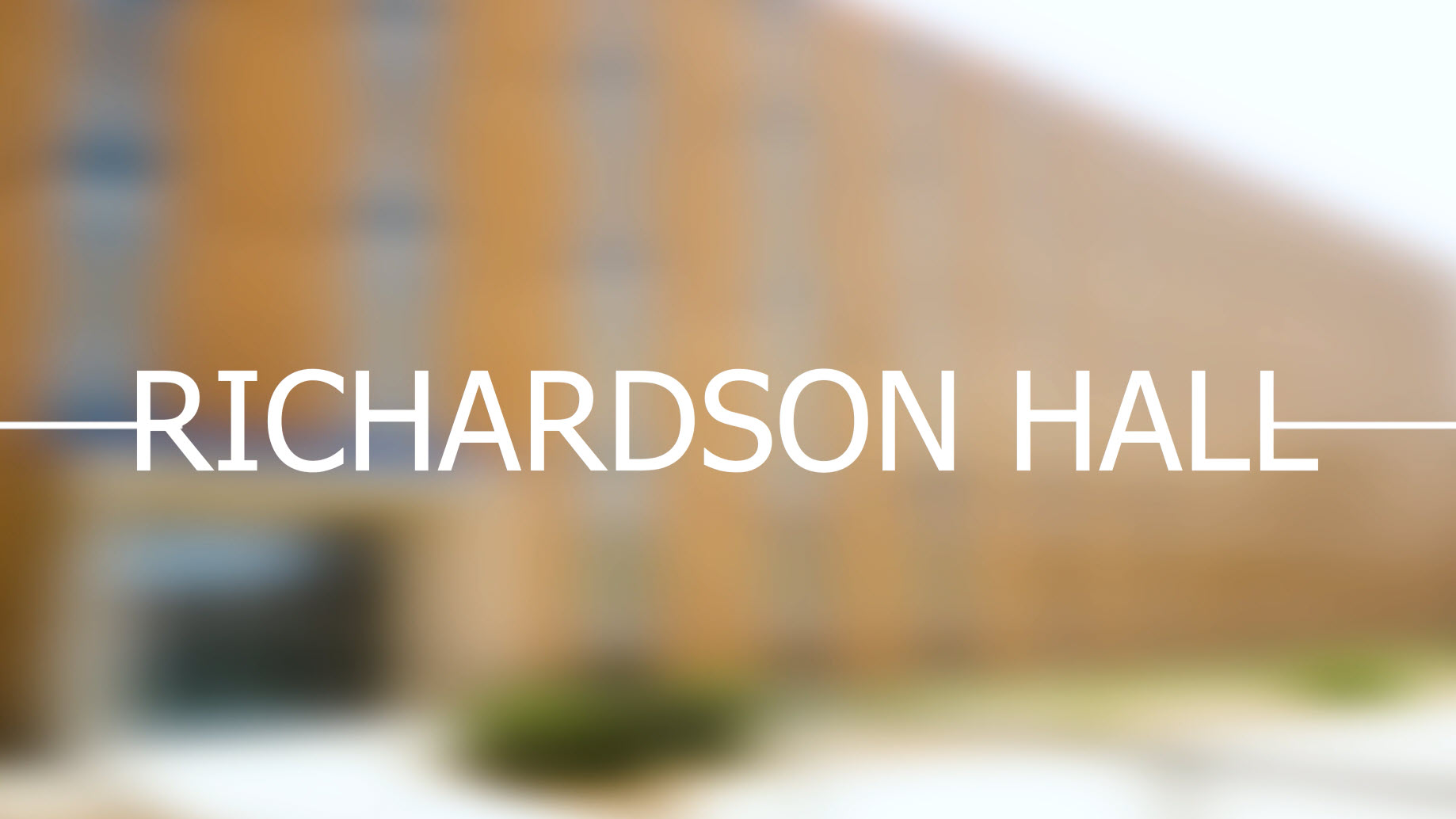 Richardson Hall amenities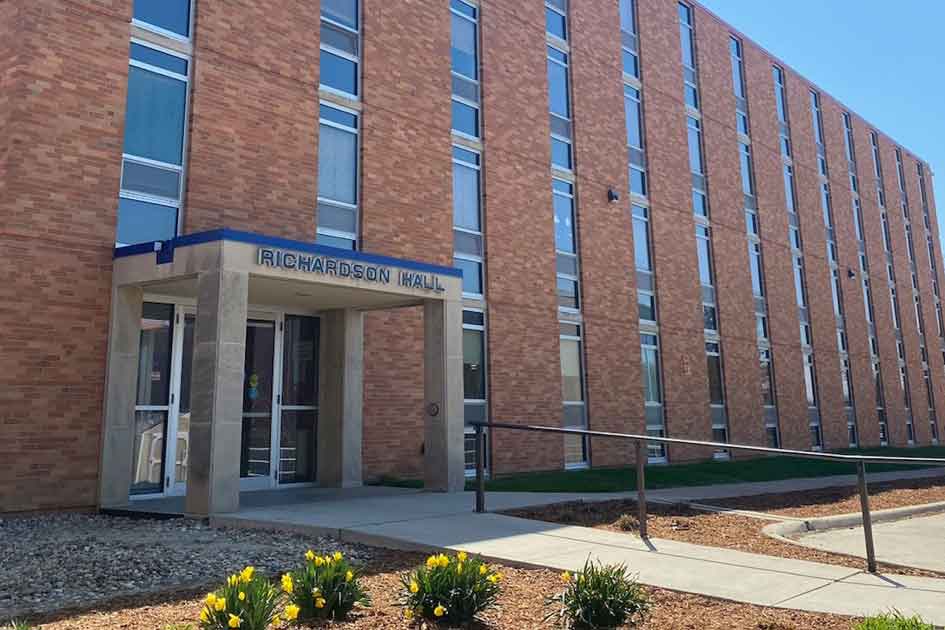 Each hall on campus is a little different, but there are common things that you can anticipate from each hall.
A lobby with a big screen television and lounge couches
Vending machines
Kitchen
Laundry facilities (coin or university card-operated)
Air conditioning
Room furnishings
DSU varies from style of rooms, either living in a single or double room, carpet or tile, you will always find:
Network-ready for computer usage
The entire hall is wireless
Cable and Internet are provided as part of a payment of the per semester housing fee
1 extra long twin size bed per person/room
1 desk and chair per person/room
Built-in armoires with a 3 drawer chest-of-drawer