Zimmermann Hall
Zimmermann Hall was built in 1964 and named after a prominent Madison family.
Zimmermann Hall houses FYRE, First Year Residence Experience, students as well as first-time college students. It is the only hall that isn't co-ed, housing exclusively male students. It is located on the northeast section of campus.
Zimmermann Hall amenities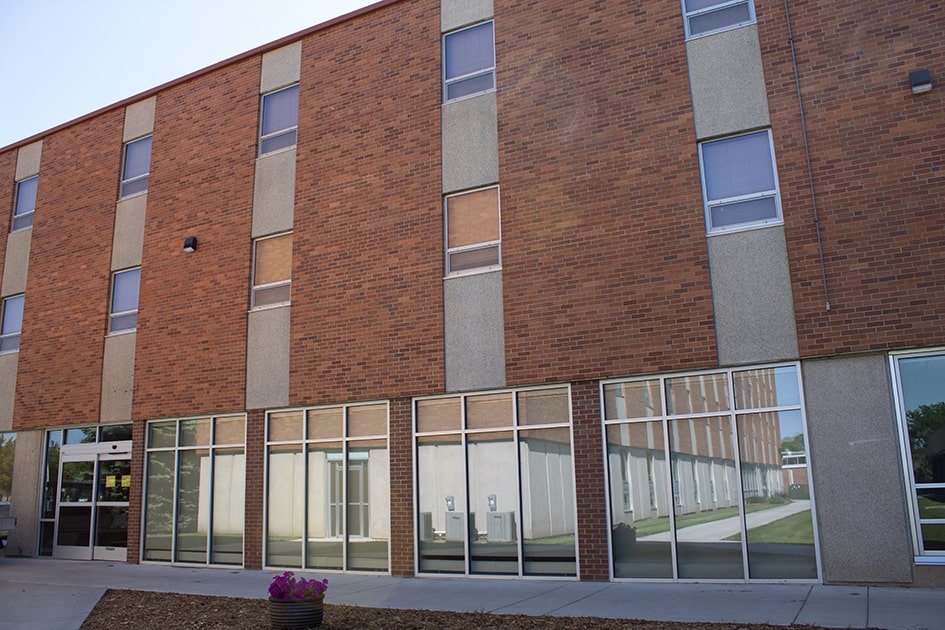 Each hall on campus is a little different, but there are common things that you can anticipate from each hall.
Floor lobbies with televisions
Vending machines
Kitchen
Laundry facilities (coin or university card operated)
Room furnishings
DSU varies from style of rooms, either living in a single or double room, carpet or tile, you will always find:
Network-ready for computer usage
The entire hall is wireless
Cable and Internet are provided as part of a payment of the per semester housing fee
1 extra long twin size bed per person/room
1 desk and chair per person/room
Open closets with Chest of 4 drawers (two per resident)
Connected to the Trojan Center