Residence Village
Coming to campus in 2021, the Residence Village will connect to the Courtyard and feature suite-style apartments for upperclassmen.
Residence Village is currently planned as a four-story, 40,000-square foot structure, designed with suite-style and apartment-style units. The building will also include community study areas, lounges, laundry facilities, administrative offices, and a residence hall director. 
"This new residence hall will not only house our students, its new design style will enhance their living and learning experiences."

DSU President José-Marie Griffiths
Residence Village amenities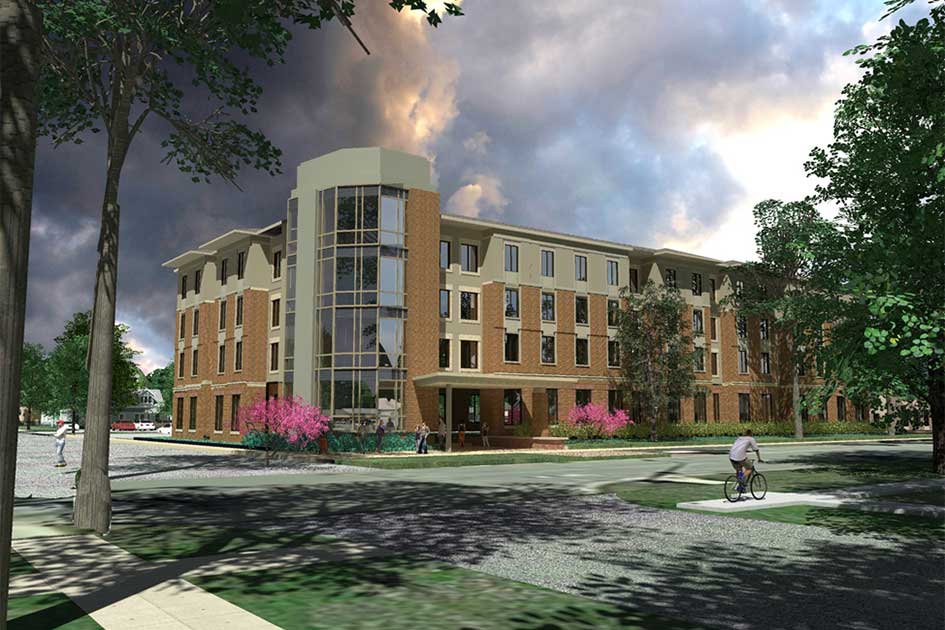 As the first hall built on campus in 40 years, Residence Village will break ground for construction in the spring of 2020, with an occupancy date of 2021.
122 beds
Four bedroom suites
Six bedroom apartments (with small kitchen)
Courtyard connection
Bathroom(s)
Residence Village will allow students to have access to on-campus services and support. Furthermore, it will increase enrollment and help DSU meet enrollment goals.
Construction livestream