FYRE (First Year Residence Experience)
Share the experience
FYRE is tradition at DSU, offering a signature experience to provide support and guidance to students as they navigate their first year at DSU. The goal of the program is to create opportunities for students to Live With Us by creating social opportunities for students engage with their peers and to Learn With US by developing educational opportunities for students outside of the classroom.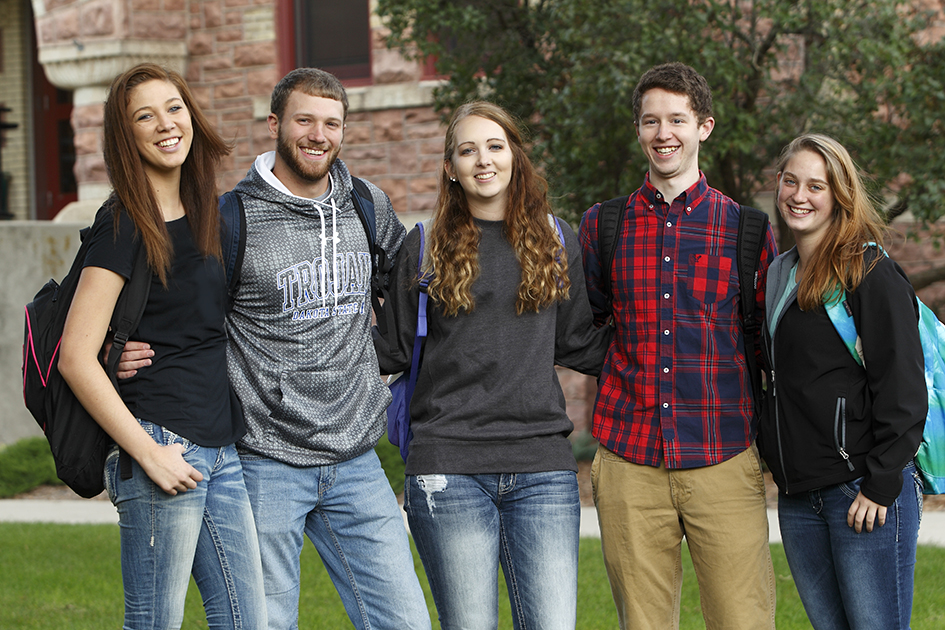 Led by residence life staff and upper-class students who have been where you are, FYRE events provide guidance on navigating your first year. We focus on the challenges freshmen often experience when transitioning to college, and help you crush every one.
In college and in life, having a strong network of support is so important. Whether you come from out of state or are a Madison local, our FYRE halls create a sense of community where each person feels at home. Floor programs and traditions help you connect with each other and form friendships that will extend long past your first year at DSU.
As a student in a FYRE community, you'll:
Live in and promote inclusive environments that celebrate the individual identities and perspectives of all
Value freedom of expression and respect everyone regardless of gender, sex, race, ethnicity, age, ability, or sexual orientation
Prepare for the academic, social, personal, and community expectations that university and post-university settings demand
Develop your own personal identities, values, and goals
Establish communities and networks of support
Foster a safe and secure experience in the residence halls