CBAR Lab
Center for Business Analytics Research (CBAR)
The CBAR Lab strives to work collaboratively with industry, government, and academic partners, to provide outreach services in the fields of business, analytics, and information technology to businesses and organizations in and around South Dakota.
Our goal is to help these businesses and organizations research and develop solutions that will help meet their business needs and technology professionals by leveraging data and enhancing data-driven decision-making processes.
The CBAR Lab hosts active relationships with regional banks as well as insurance and health care firms. We also consult relationships for analytics projects, place student interns and graduates, have active involvement in technology user groups, and ensure the availability of a skilled and qualified workforce for analytics in South Dakota.
Previous work includes:
Active industry-faculty partnership through SAS and R user groups
Leadership roles in analytics and business intelligence areas
Academic alliance partnerships with global leaders in analytics
Academic alliance programs with SAS, IBM, and EMC2
With dedication to databases, decision support, and analytics training, CBAR aspires to enhance DSU programs through partnerships that support unique internship opportunities for students at DSU.
These partnerships will provide a pool of trained analytics professionals for the fields of information technology, finance, health care, service, manufacturing, and other industries in the state, region, and nation.
The CBAR Lab is more than happy to partner with you and determine approaches best suited for your business or organization.

If you would like to partner with the CBAR Lab, please reach out to our lab directors and specific project information, timelines, and contact information.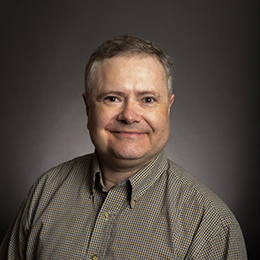 Daniel Talley
Professor of Economics / Undergraduate Coordinator for Business
Department
College of Business and Information Systems
Education
PhD in Economics, University of Oregon, 1996
BS in Economics and Computer Science with a Business Emphasis, University of Puget Sound, 1990
Biography
Teaching Interests:
Principles of Macro- and Microeconomics, Money and Banking, Statistics/Econometrics, and Open Economy Macroeconomics (International Trade Theory and Practice)

Dan teaches in the undergraduate and graduate business and information systems programs at Dakota State University. Dan teaches economics, statistics, and graduate courses each semester. Dan has published and presented over twenty original research and conference papers studying aspects of international trade, macroeconometrics, banking and finance, as well as teaching economics with computer technology. DSU co-author Dr. Yen-Ling Chang and Dan had their research paper "Bank Risk in a Decade of Low Interest Rates" published in the Journal of Economics and Finance in July 2017. Dr. Talley was appointed Undergraduate Business Programs Coordinator for the College of Business and Information Systems and also serves as Academic Director of the MadLabs Center for Business Analytics Research (CBAR).
Contact
Office Location: East Hall
Phone: 605-256-5314
Email

Jun Liu
Associate Professor of Information Systems / Coordinator for Master of Science in Analytics Program
Department
College of Business and Information Systems
Education
Ph.D., University of Arizona
M.S., University of Arizona
B.A., Nanjing University
Contact
Office Location: East Hall
Phone: 605-256-5172
Email