PATRIOT Lab
Protection and Threat Research for the Internet of Things (PATRIOT)
The PATRIOT Lab is focused on the security of devices, communication networks, and related cloud services, that comprise the Internet of Things (IoT). IoT devices are digital devices that are integrated into an array of commercial and consumer products, that send and receive data through the Internet. Due to the nature and structure of the IoT, devices may make them a target for malicious attacks. The PATRIOT Lab intends to research and propose solutions for securing the IoT.
PATRIOT Lab Goals
In the world of technology, protecting data security and privacy is critical and challenging. The PATRIOT Lab tests, studies, and addresses security and privacy issues on emerging technologies, and mitigates security risks of the IoT. These technologies include:
Mobile devices
Wireless networks
Cloud computing
Cyber Physical Systems
To achieve the goals of the PATRIOT Lab, the lab will focus on the following elements:
Conduct cutting-edge research on emerging technologies, to discover vulnerabilities and create innovative and practical approaches to lessen risks
Collaborate with industry partners to develop and commercialize security testing procedures, tools, and software products. This will lead creation in new intellectual property and job opportunities in South Dakota
Prepare future workforce in cybersecurity. Undergraduate and graduate students will participate in the lab research activities. Students will be trained and prepared for future cybersecurity challenges. The lab will also work closely with the public and private sectors in South Dakota and the Midwest to educate and protect our communities
Our research was previously supported by the NSF awards (NSF CNS 1852145, NSF CNS 1337529, and NSF OAC 1730105, etc.) and the state of South Dakota. DSU's research findings have been published in prestigious journals and conference like
IEEE Computer, IEEE Cloud, IEEE Globecom, IEEE CCNC, IEEE ICNC, HICSS, and AMCIS.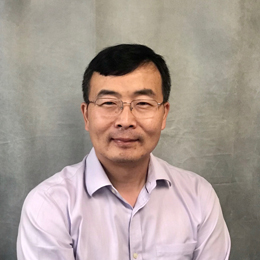 Yong Wang
Associate Research Professor
Department
The Beacom College of Computer and Cyber Sciences
Education
M.Eng., Wuhan University, China
Ph.D., University of Nebraska, Lincoln
Biography
Dr. Wang received his B.S. and M.S.E degrees in Computer Science from Wuhan University (China) in 1995 and 1998. He received his Ph.D. degree in Computer Science from University of Nebraska-Lincoln in 2007. His research focuses on security and privacy issues in wireless networks, mobile devices, cloud, and Internet of Things. His research is supported by both the National Science Foundation and the state of South Dakota.
Contact
Office Location: East Hall
Phone: 605-256-5690
Email
Website