Success Lab
The Success Lab provides project-based experiences for students, with an emphasis on software development and the exploration of emerging technologies.
Students will train through projects and experiential learning as they work on funded and unfunded projects and participate in credit and non-credit based learning opportunities. Students will also share their experiences through demonstrations, presentations, and trainings. Student creativity will push the study of disruptive technologies that may reshape the technology landscape.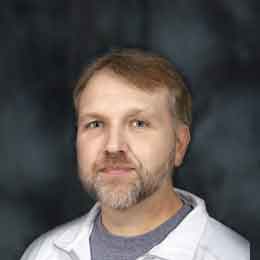 Tom Halverson
Associate Professor of Computer Science
Department
The Beacom College of Computer and Cyber Sciences
Education
Ph.D., University of Iowa
M.S., University of Iowa
B.A., University of Minnesota-Morris
Biography
Dr. Tom Halverson has been a Computer Science faculty member at Dakota State University since 1999. He received a BA from the University of Minnesota, Morris and MS as well as PhD from The University of Iowa. Tom focuses on teaching, student engagement, and out-of-class projects. He is committed to all facets of student success. For 10 years, he served as Dean, but has returned to a faculty position. Tom is the advisor to the DSU Computer Club – the student chapter of the Association for Computing Machinery (ACM). Through this group, he organized "Help Night" to encourage peer mentoring for all levels of computer courses. He also organizes student volunteers for campus events, K-12 outreach, and campus projects.
Contact
Office Location: Beacom Institute of Technology
Phone: (605) 256-5901
Email
Website