CybHER Security Institute
Women in Cybersecurity
The mission of the CybHER Security Institute is to empower, motivate, educate, and change the perception of girls and women in cybersecurity by providing resources for girls from middle school to collegiate programs, and into professional careers.
CybHER allows girls and women to foster positive and encouraging relationships within the cybersecurity industry, through original and curated content. Ultimately, the goal is to increase diversity by introducing more girls to cybersecurity, who will then transition to women in collegiate programs, and highly trained professionals.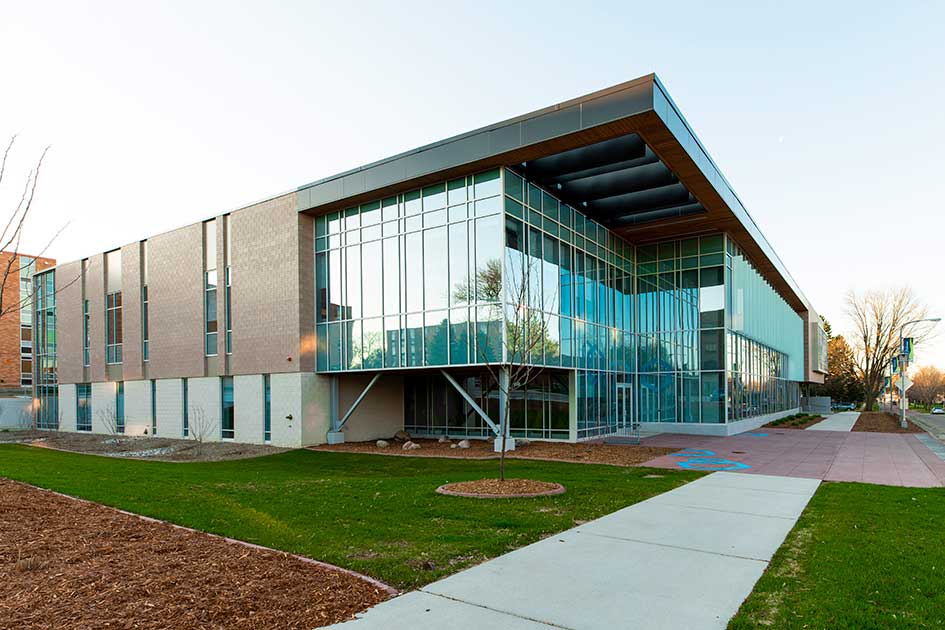 CybHER History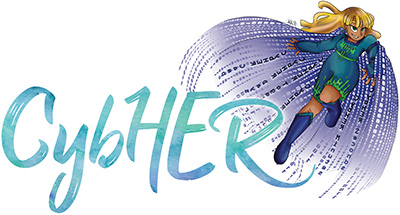 CybHER was founded in 2016 by Dr. Ashley Podhradsky and Dr. Pam Rowland. As of Spring 2021, CybHER has reached over 25,000 girls with its collective efforts. One of the most notable projects is the GenCyber Girls in CybHER Security Camp. The week-long camp, supported by the National Security Agency (NSA), is the largest girls-only residential camp in the country, hosting over 125 middle school students every year.
Other outreach efforts to middle and high school female students include presentations at STEM events, social media outreach, the Aspirations Award event, parent-support events, and more.


Increase knowledge of cybersecurity in K-12 settings
Mentor female collegiate students in personal and professional development
Conduct cutting-edge research focused on growing the female population in computing, as well as supporting undergraduate and graduate student research related to technology issues and trends
Assist women at a collegiate and professional level to network within the state of SD and to be aware of opportunities within the state. Provide mentoring opportunities for entrepreneurship
Continue to develop female faculty members through trainings, workshops, mentoring, and assisting with research efforts
K-12 Outreach
Develop strategies for K-12 outreach that map to the SD standards
Educate female students in computer-related topics
Recruit female students to enter the computing field, specifically within the Beacom College of Computer and Cyber Sciences
Collegiate Student Involvement
CybHER Club activities - see goals below
Mentoring between faculty, staff, and students as well as student to student
Undergraduate and graduate research
Professional Women Skills Development
Meet-ups for professional women to support and train each other through the SD WiCyS affiliate
Re-entry classes are for women that have taken a sabbatical for personal reasons
Accelerated cybersecurity training is for women that want to learn more about cybersecurity for professional development
The Dakota State University CybHER Club is lead by collegiate students and focuses on these areas:
Fun and community: leading to support and encourage
Professional and personal growth: workshops, speakers, learning opportunities
Outreach and service: allowing students to serve and mentor others
Networking: growing a network of professional contacts and support
CybHER has focused on building professional relationships across the nation. This has been done through attendance at conferences such as Women in Cyber Security (WiCyS), National Initiative of Cybersecurity Education (NICE), and professional research conferences. We also have relationships with key organizations, such as Facebook and Google.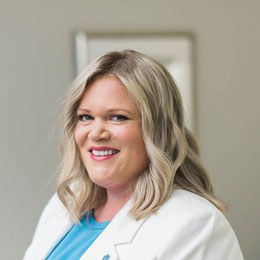 Ashley Podhradsky
VP for Research & Economic Development
Department
Research and Economic Development
Education
D.Sc., Dakota State University
M.S., Dakota State University
B.S., Dakota State University
Biography
Dr. Ashley Podhradsky is an Associate Professor of Digital Forensics and Associate Dean of the Beacom College of Computer and Cyber Sciences at Dakota State University. Ashley is also a member of the First Bank and Trust Board of Directors. Ashley has been an invited speaker at several events and universities including The Pennsylvania State University, Bureau of Justice Affairs, Women in CyberSecurity, InfraGard and DePaul University among others. Her research teams have received over 5.3 M in competitive grants. Current awards include an NSF REU site, NSF NRT program and NSA GenCyber. In addition to her academic and professional work, she has a strong passion for increasing gender diversity in cybersecurity. She is the PI and Camp Director for GenCyber: Girls in CybHER Security, a program sponsored by the NSA. Ashley was the recipient of the EmBe 2017 "Young Woman of Achievement", The 2017 Merrill Hunter Award for Excellence in Research, 2017 and 2018 New America Cybersecurity Fellow, and is a 2019 American Association for the Advancement of Science IF/THEN Ambassador.
Contact
Office Location: Madison Cyber Labs
Phone: 605-256-5821
Email